Reseteo de fábrica de dispositivos Fortigate

Varias veces me ha tocado enfrentarme a la situación que tengo que hacer un reseteo de fábrica en un Forti y nadie sabe contraseña…
Restaurar el dispositivo a la configuración predeterminada de fábrica es una buena medida de solución de problemas, matando moscas a cañonazos. Se perderá cualquier configuración personalizada, pero oye, es efectivo.
¿Cómo le damos zapatilla al forti?
Prerrequisitos
Una herramienta potente como un CLIP de los de papel, para poder meter en el agujerito del botn del reset 🙂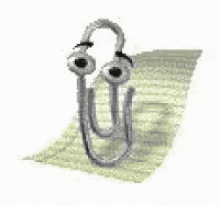 Paso 1
Necesitamos conectar el cable de consola para ver qué pasa ahí en todo momento. Por lo que necesitáis o FortiExplorer o Putty lo que queráis para hacer la conexión.
Paso 2
Encendemos el dispositivo y esperamos. Nos aparecerán cosas e la pantalla del tipo…
FortiGate-60E (15:09-08.01.2021)

Ver:04000022

Serial number: FGT60E1222112221

CPU(00): 800MHz

Total RAM: 2GB

Initializing boot device...

Initializing MAC... nplite#0

Please wait for OS to boot, or press any key to display configuration menu......

Booting OS...

Reading boot image... 1242703 bytes.

Initializing firewall...

System is starting...

FGT60E1222112221 login:
Paso 3
Según nos aparece el mensaje de login, tenemos 20 SEGUNDOS para meterle el clipo por donde le quepa, es decir, por el agujero de "reset" generalemnte en la parte posterior, hasta que veamos el mensaje:
"System is resetting to factory default"
En ese momento, ya podéis retirar el clip y podréis loguearos cuando acabe el proceso.
Recordad que el usuario y contraseña por defecto es admin y NO tiene contraseña.